The Round Cafe
The newly refurbished and extended Round Cafe (previously the Cafe on the Rye) is located on the common next to the new children's playground. In summer it is open until 6.30pm
New Children's Playground
This opened on the Common in July 2018 and has proved extremely popular. It is open normal park opening hours, as is the smaller old children's playground within the Park.
The one o'clock club and playroom is now located in a new building adjacent to the adventure playground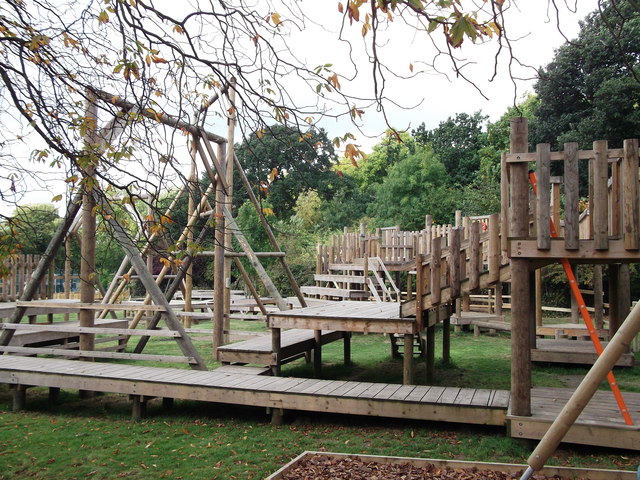 Adventure Playground and Adjacent Playroom
Peckham Rye Adventure is a refurbished facility, with new structures and a MUGA (Multi Use Games Area) and a new building, the playground is a very popular facility attracting parents and young people borough wide. The staff team are very experienced with dealing with children and young people, all staff are qualified first aiders. Gardening/Table Tennis/Badge Making/Xbox Connect/Go Karting. Age group - 8 – 16 years; full wheelchair access
For more information, contact Stephanie Joseph at stephanie.joseph@idverde.co.uk or by phone 020 7708 2806
The adjacent playroom (previously the one o'clock club) is open term time only on Tuesday 1.15-3pm and on Thursday 1.15-3.30pm.
For more information Tel 020 7639 2702 ext 232
Green Gym
Resistance based outdoor gym - powered by the gym users themselves.
A range of Cardio, toning and warm up/warm down equipment: a double station cross trainer, a fitness bike, a ski machine, a double station leg press, a combi lat pull down and chest press, a double station abdominal bench, pull up bars and dip bars.
Skatepark
This skate park is the standard, council built funbox flanked by two quarter pipes set up. The obstacles are made of metal on a tarmac grounding and has a large flat area to skate right next to it with a 5 foot mini ramp as well. It is fine for warm-ups and practising.
https://www.skateparks.co.uk/london/peckham-rye-skatepark/
Opening Times : Same as Park opening hours
Bowling green
The future of the Bowling Green is under discussion
Community Wildlife Garden
Funded and maintained by the Friends of Peckham Rye Park and created on a previously derelict site, the Community Wildlife Garden opened in 2013 and is delightfully quiet place for contemplation. Volunteer garden maintenance sessions usually take place on the first Sunday morning of the month. - see Activities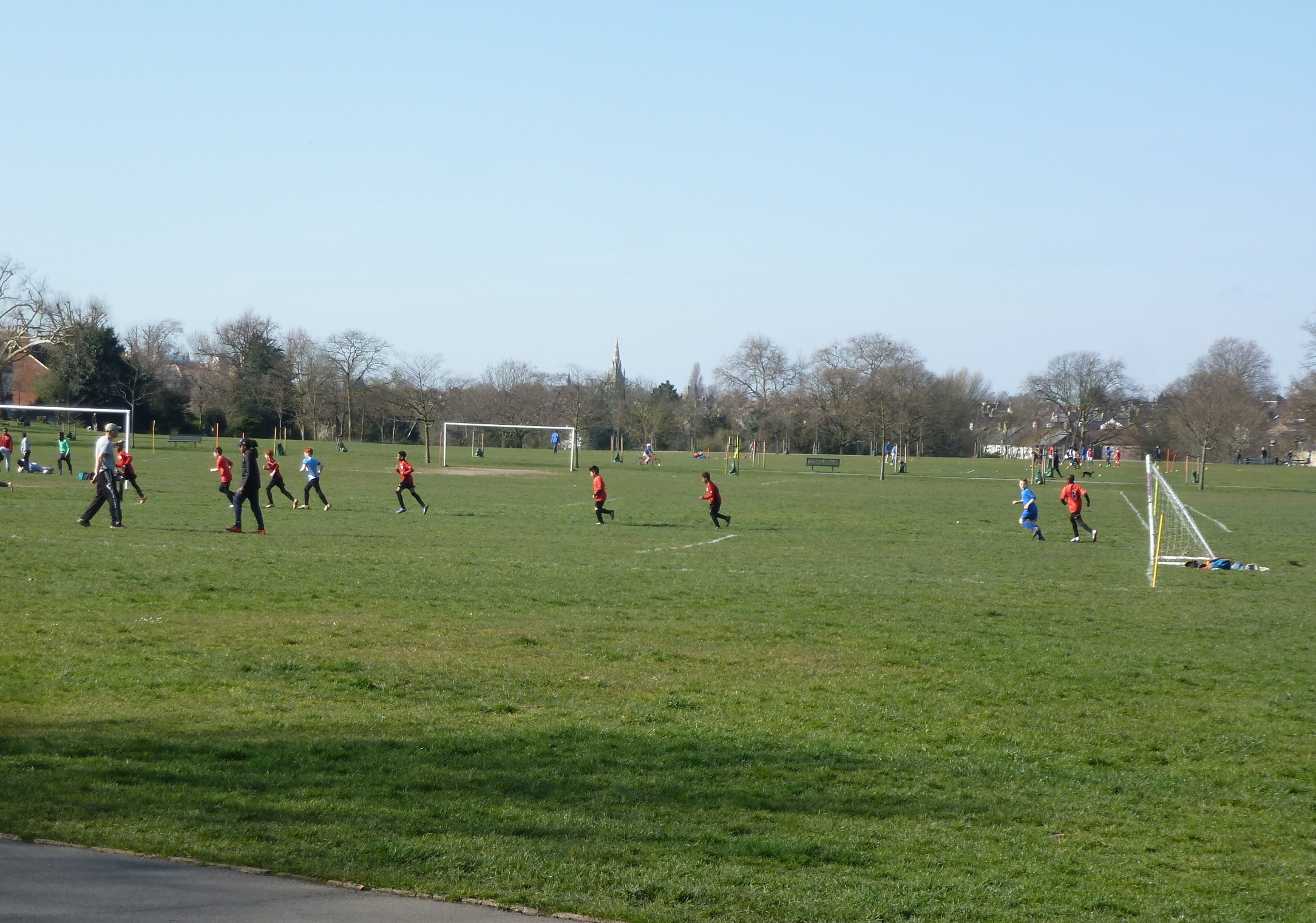 Football Pitches
Peckham Rye Park has senior, junior and youth pitches for hire. amnd changing rooms are available. The nearest station is Honor Oak Park (Overground). The facilities are available on pay as you play basis. Contact
southwarkpitches@everyoneactive.com
or by phone 033 3005 0403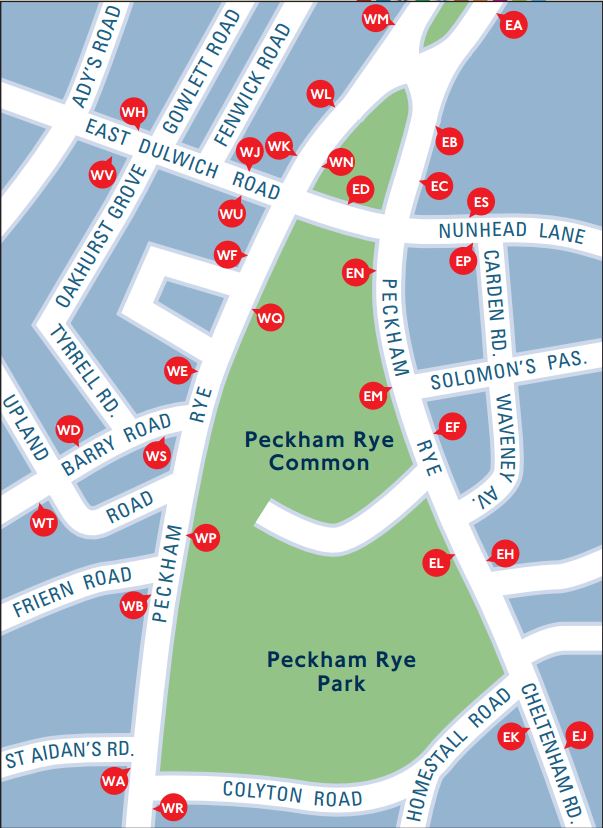 Bus Map
Buses: P12, 78, 37, 484 Nunhead Lane; 343, 484, Peckham Rye or Strakers Road; 12, 197, 63, 363 Peckham Rye or Forest Hill Road; 112, 176, 185, 40, 312, P4, P13 Lordship Lane
Rail
The park is a 15-20 minute walk from East Dulwich (Southeastern), Peckham Rye (Overground/Southeastern), Nunhead (Southeastern) and Honor Oak (Overground/Southeastern) Stations.
By Car
Car Park accessible from Strakers Road on the East side of Peckham Rye.